Government Contracting compliance in the cloud!
The six steps to next generation government contracting with real-time compliance
Step 1 - Plan
A clear understanding of the contracts you have and the rules and regulations surrounding your contracts is the first step to achieving compliance.  
Step 2 - Collect
Time collection rules are explicit and you need a solution that adheres to the rules. Intacct time and expense management is fully integrated into the project accounting module.  Want even more automation of expense and time management? No problem, there are a number of great solutions with deep integration into Intacct – we recommend Nexonia
Step 3 - Accumulate
A robust project management solution should be in place to capture all direct cost by contract and contract line number. Intacct's project management module is designed to fit this requirement.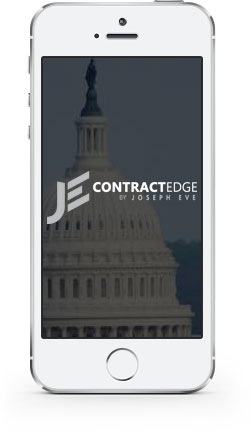 Step 4 - Segregate
Direct costs must be segregated from indirect costs and allowable costs must be segregated for unallowable costs. Intacct's multi-dimensional capabilities coupled with a robust chart of accounts fulfills these needs.
Step 5 - Allocate
Indirect cost need to be allocated out to intermediate and final cost objectives. JOSEPH EVE's ContractEdge handles this with the click of a button.
Step 6 - Educate
A perfect plan with excellent technology does not ensure compliance. It is imperative that a qualified staff of experts continually execute on the designed plan (and adjust where necessary).